Yeah, it's been a bit, but I was debating over one of my poems I wrote, and just decided against posting it. It's a personal one that may hurt some people's feelings, and honestly is literally titled "For Ravyn", so for right now she's the only one who gets to see that one.
But here are two more that are little more upbeat. Not as heavy as a few of the other poems I just read to decide what would come next.
First is my declaration that I can be anything I imagine and more. (And so can you)
Second is saying I refuse to live in just this reality.
Third is simply For Carrie.
Some Girls
Some girls are born with wings
And some with tails and gills
Some are born with crowns and tiaras
And some are born with stars
I was born with music in my head
And words and poems in my veins
I may not be a goddess, or a fairy, or a mermaid, or a princess
But once I was taught 10 words
I found a book and read
Then I read and read and read and read
And then wrote and wrote and wrote
And wrote myself to be all of them and more
Dragons
They say
Keep your head out of the clouds
Keep your mind on the ground
Keep your focus in the here and now
They say
Don't look back
The past is the past
Mind over matter
They say
Fantasy is useless
Fiction is pointless
It's better to be real
Well I say
Stories kept me alive
When the world tore me apart
Fantasy is better than a reality
Where there is no justice or mercy
And fiction matters more
Than the world where the innocent
Lose and lose and lose and lose
I say
The fake worlds are better
And kept the fire inside alive
And taught me hope
I don't care what they say
Fiction and fantasy and stories
The made up and unreal
Will always triumph
After all
"Fairy tales are more than true:
Not because they tell us that dragons exist,
But because they tell us that dragons can be beaten."
- Neil Gaiman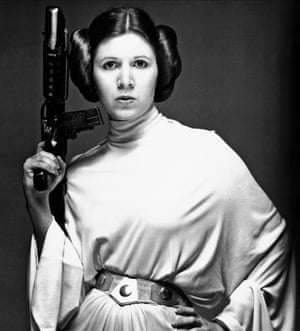 For Carrie
When I was a little girl
I watched a princess who wasn't always nice
She didn't always smile
And called people names
When men came to save her
She grabbed a gun and mowed the enemy down
She kicked asses, took names
And fell in love with a scoundrel
Without shame or fear
And saved the day as any man ever could
When I learned of the women
Who played this princess
I learned that she was almost same
She kicked asses, took names
And yet her mind split into two
She struggled almost her whole life
Just to find a way to live
When I learned she collapsed on a plane
I cried and I prayed
That she would be okay
And instead
God took her away from the world
And so she wouldn't be alone
He took her mother right after
I will strive to live my life
With a broken mind
Kicking asses, and taking names
So that the Star Princess
Will smile down on me
And say, "There you go.
"Show those bastards how it's done."